I N D I A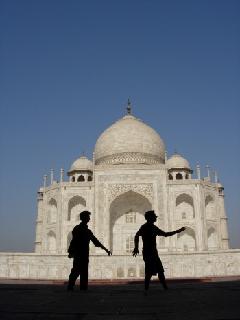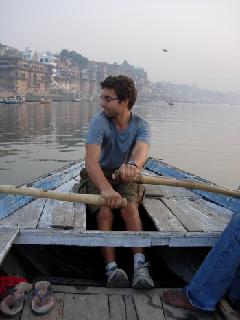 Like the beginning of my trip back in Australia, my time in India has been too overwhelming to sum up in a couple simple stories. What I've done, like I did for those early days is give a sketch of each day. Additionally, there are three more lengthy entries that follow. The first, An Indian Warning, is about arriving in Delhi. The second is The Delhi Tour; and the third, Three Days We Ran Together is a detailed account of April 18 to 20 when Christian and I cruised through Jaipur, Agra, Allahabad, and Varanasi without staying anywhere overnight.Also new, The Greatest Holiday, my final entry from Thailand. It's a lot to read and you may want to break it up over a couple days.
April 13
After splashing some songkran water in Bangkok, take a taxi with Erika to airport and fly to Delhi where I stay with Akshay's relatives.
(See entry: An Indian Warning)
.
April 14
Delhi tour.
(See entry: The Delhi Tour)
.
April 15
Go into Delhi for afternoon and shoot video in Old Delhi. Every time I bring the camera out I'm approached by curious people within ten seconds and surrounded within a minute or so. This repeats itself everywhere in India but never happened anywhere else I've been.
I brave a food stand in Old Delhi and order "a plate." I think people at places like this are generally flattered that foreigners want to try their food, which is a rarity. The plate has three dishes (something with lentils, something with potatoes, and dahl) and chapati (a flat bread). When you finish eating here they just re-fill your plate until you tell them to stop. After several refills they charge me 20 rupees ($.45).
I buy a very expensive plane ticket ($450) from Delhi to Cambodia for May 8 when I'll meet NYC Jason.
April 16
"You've seen everything in Delhi" Manu tells me, perhaps inviting me to move on. I take the bus south to Jaipur where I'm told it will be hotter. Hotter? Jaipur has more of a small town vibe (only 3 million people) and it feels more like "India." The women are dressed in traditional technicolor outfits. Camels, yaks, horses, and the occasional elephant trot down the roads.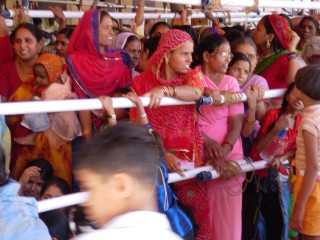 I stay with more of Akshay's relatives and have more nice food and home atmosphere. The two-year-old son of the Saxena family is terribly cute. He calls me "bayhia" which means brother and when I play my Ipod for him he dances and says, "gana, gana." Song, song.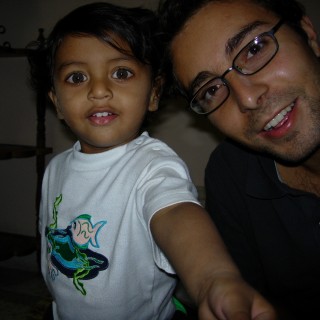 April 17
I take a bus tour in Jaipur. I'm the only non-Indian again but they do the tour in English which is a bit strange but helpful. During lunch I meet Christian, a 20-year-old German who is in India for a month. He's on a break from a 10-month teaching assignment in Sri Lanka.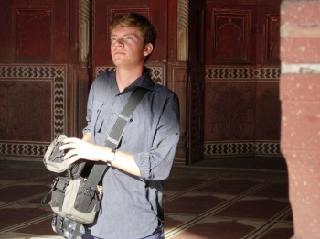 We decide to meet for lunch the next day and possibly travel on together.
April 18
Meet-up with Christian and take night bus from Jaipur to Agra (aka Taj Majal).
April 19
Visit Taj, then take night train from Agra to Allahabad.
April 20
In Allahabad we impose on a family and visit an elementary school before a trying visit to the sacred sangam. Take evening bus to shady Varanasi.
(see entry: Three Days We Ran Together for April 18-20)