Family Photo Album
So if you come to our house and someone tries to show you the Greece pictures you can say you've already seen them...
Mom, dad, sister, and the Greek flag.
This somehow strikes me as funny.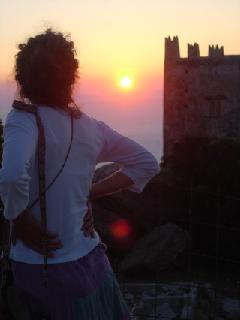 Mom at sunset in Naxos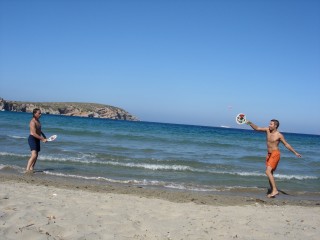 Dad and I set the European Silva-Braga Paddleball Rally mark at 395. The international family record is over 500. And no, I don't usually look like I'm hitting a forehand smash when playing a friendly game by the water.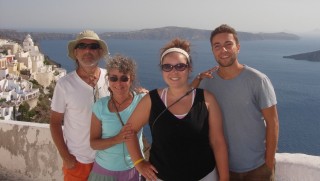 Santorini is a pretty place to take a family photo.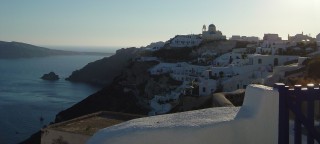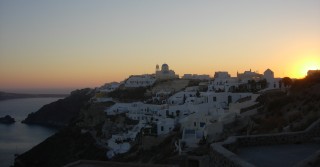 Santorini at day and dusk from our cave house.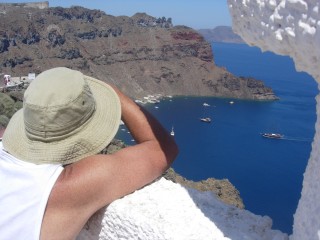 Dad captures the Caldera in all its volcanic beauty.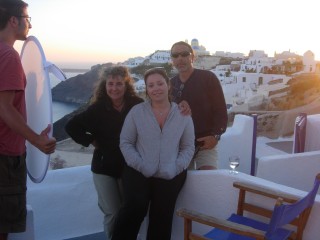 I display poor technique with a light reflector.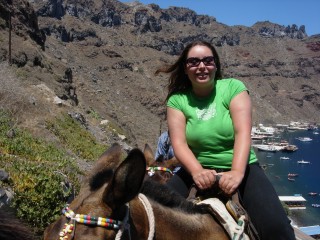 Quinn directs her steed up the hill.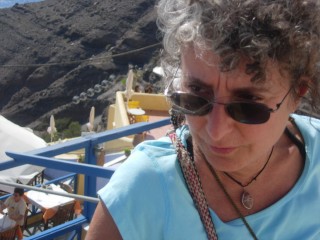 The donkeys that used to carry people up the hill behind my mom have been replaced by the tram you can see over her shoulder.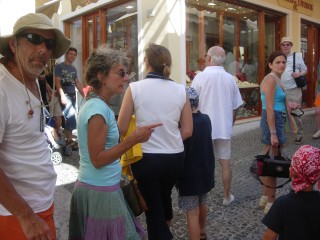 This is what a "Gucci laden ally" looks like.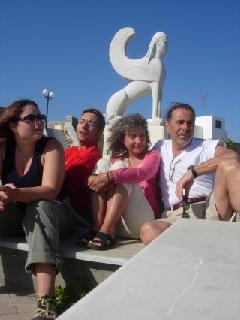 Look how natural we look infront of this Sphinx of Naxos replica.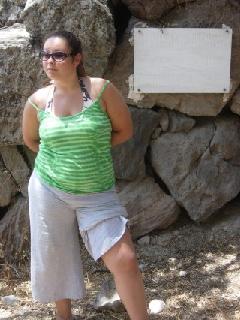 Our last stop was Milos, where the Venus de Milos was dug up by a farmer in 1820. Quinn poses armless to replicate the scene upon discovery.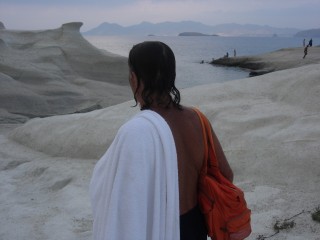 "This has to be one of the world's best swimming holes," dad decided.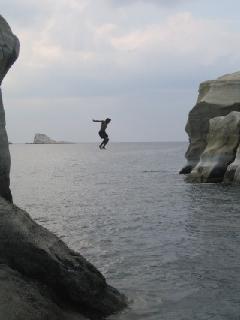 I make the 30 foot (what the hell, you're weren't there, let's call it 40) leap off one of the cliffs. Quinn jumped too but her dad has poor eyesight and deleted the picture. She forgives him.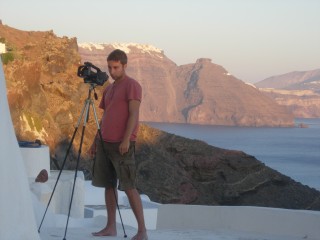 Why does it always look like I have the camera pointed the wrong way?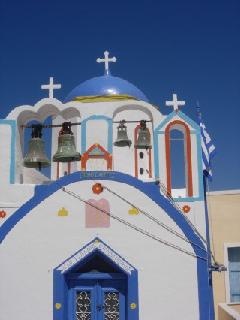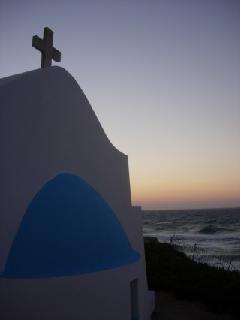 98% of Greeks may not be Greek Orthodox, but it seems sometimes that 98% of buildings in Greece are churches.