Vietnam in Pictures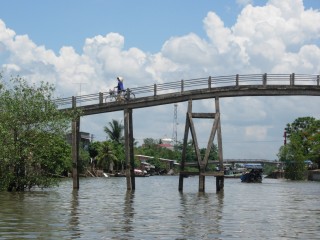 After meeting in Saigon, Elise and I took a tour of the Mekong Delta.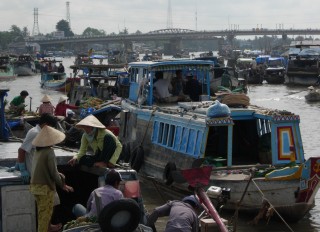 This is the famous, somewhat disappointing floating market near Cantho. "There's not enough commerce," Elise complained. "No one is buying anything from these poor people, it makes me sad."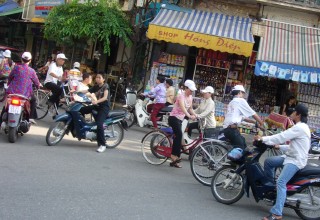 There are no traffic lights in Vietnam and you're constantly faced with crossing intersections like this. Somehow if you just walk blindly across the street (and closing your eyes is pretty tempting) you make it across safely.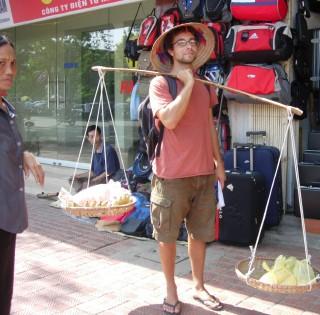 Elise wanted a nice night out so I worked for a few hours as a fruit vendor.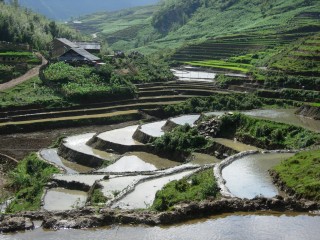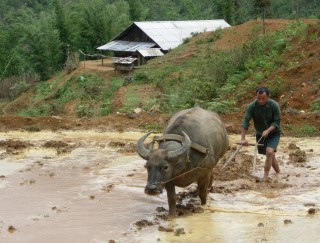 The rice terraces of Sapa were a highlight of the trip. I saw a 10 year old Lonely Planet in a bookstore today and turned to the Sapa section. It was a paragraph long and warned that there wasn't even reliable transportation into Sapa. Things have changed greatly in the last decade and it is now a serious tourist destination.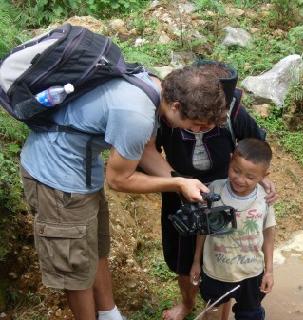 Kids everywhere love watching footage of themselves. Often I turn the screen around so they can see themselves in the monitor as I record. From New Zealand to Nepal every kid in the world seems to see this as an invitation to go berzerk.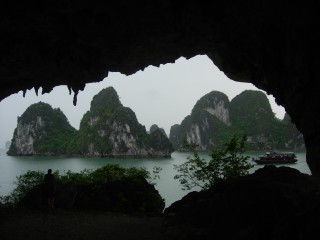 Halong Bay is a massive collection of limestone cliffs. It's really quite impressive. Elise and I took a day long cruise around the Bay as the last stop on our trip.