People Like Pictures
...so here are a few from recent days.
Beautiful Maya Bay was where The Beach was shot. Its on Ko Phi Phi Lay, which is the sister island to the main outpost of Ko Phi Phi Don.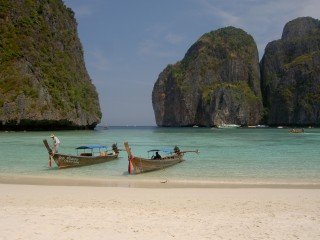 Me and my new haircut pose on the Maya Bay beach.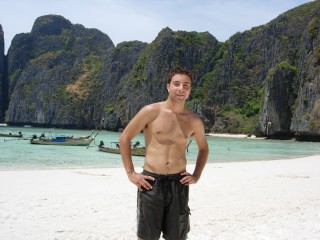 A birthday bucket with the Canadian girls, from left: Monique, Alison, and Jess.