Tethered to Christchurch
Back in Christchurch after 10 great days exploring. We've seen teal rivers and white mountains, driven the car down long dirt roads and seen sheep driven across the highway. We've waited 15 minutes to pass through a one-lane tunnel.
Highlights include cruising through the Milford Sound fiord, hiking up the Franz Joseph Glacier, tramping around Mt. Cook, and driving through the endlessly beautiful scenery.
Now the bad news. I started getting pain in my left arm and thought I had pulled a ligament or something (I can't really raise it or extend it straight). Since it was the same arm as my still badly infected left thumb I thought I should get it checked out so Jason and I found an emergency room here in Christchurch and had it looked at. Turns out its not a ligament but a gland that is aggravated by the migrating infection.
The doctor offered me two choices: be admitted into the hospital or come back daily for IV antibiotics. I choose the latter and now have an IV line hanging here from my right forearm. The good news is I'm not actively sick so the infection probably hasn't spread into my blood, which is a potentially lethal result of such a spreading infection. I will be tethered to Christchurch for the next week but at least I'm getting this taken care of before I get the bird flu in Asia.
Now some pictures...
We walked down this path and found this amazing blue river. The color is caused by glacial dust bleaching the water.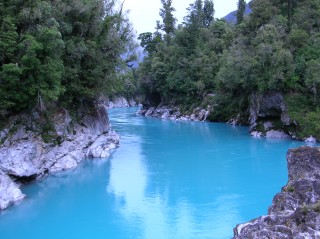 To prove I'm in New Zealand here are some sheep.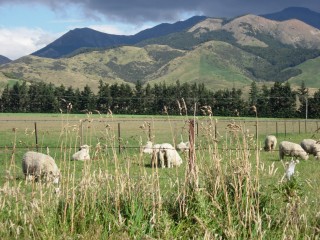 We eat the same damn lunch every damn day.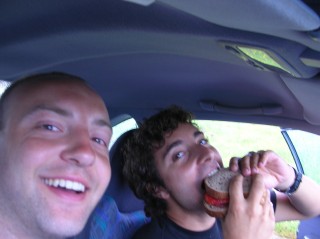 Mt. Cook is the tallest point in New Zealand.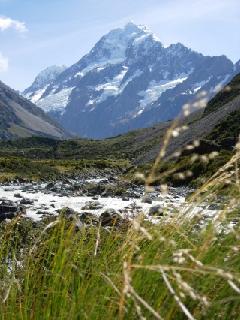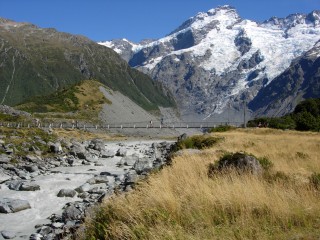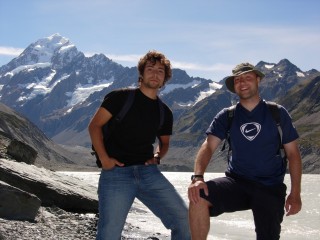 The Franz Joseph Glacier moves over a meter per day making it the fastest moving glacier in the world that's commercially guided.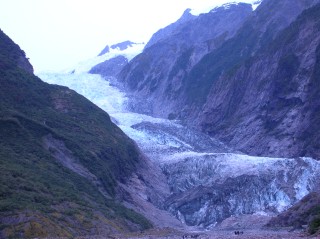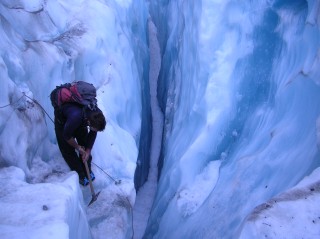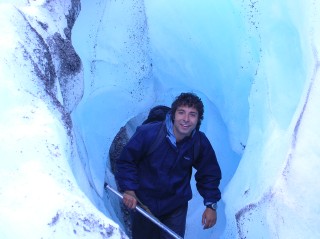 And by popular demand, my gross thumb.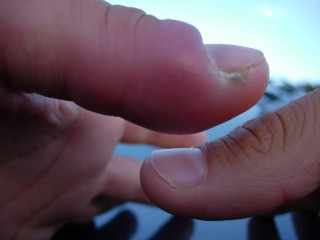 ...please don't worry, I really am fine.