More Photos
Got an e-mail today asking for more photos. Too bad my camera is broken again. Anyway, I've stolen a couple from people i've shared boats or buggies with and here they are. Thanksgiving at the beach is a funny thing. Not so bad though since you don't really miss the stuff back home since it doesn't feel like its really happening.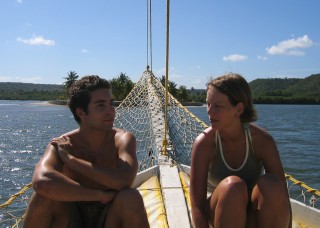 A Nine Island boat trip with two Dutch girls in Maceio, Brazil.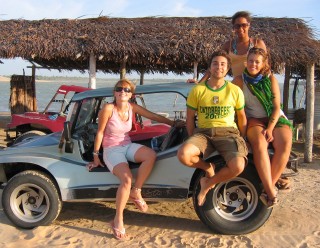 Towards the end of our five-hour trip to and from the nearest ATM, the Brit on my right and the two Swedes on my left stopped for a photo op outside Jericoacoara, Brazil.